Please enter search criteria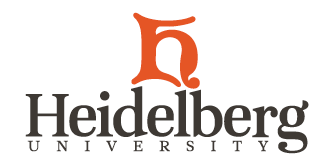 Delivery delays may occur due to extended lead times.
Please allow at least one week for orders to be processed and shipped to you during this extraordinary time.
Thank you in advance for your patience.
Returns to the Campus Store
A receipt is required for all clothing and logo item returns. Refunds will be issued to your original payment method. Items can be returned at the campus store or mailed to the Heidelberg University Bookstore, 44 Greenfield Street, Tiffin, OH 44883 along with your receipt, name, address, phone number, and reason for return. Shipping fees are non-refundable.
Textbook Rental and Guaranteed Buyback returns are processed through MBS Direct and cannot be returned to the Campus Store.
To return textbooks, please log-in to your account at the MBS Direct website and follow the directions through the Return Center.