Please enter search criteria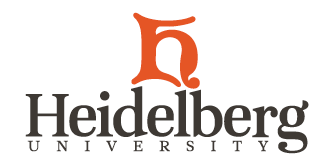 Delivery delays may occur due to extended lead times.
Please allow at least one week for orders to be processed and shipped to you during this extraordinary time.
Thank you in advance for your patience.
Textbooks
If you follow the link to purchase textbooks, you will be re-directed to the website of Heidelberg's online textbook supplier, MBS Direct.
Textbook orders are filled by MBS Direct and are mailed to the campus store for students to pick up.
Other Important Information
Please call us at 419-448-2012
if you have questions about how to order textbooks through MBS Direct.
MBS Direct offers Free Shipping and Flat Rate $5.95 shipping before each semester begins.
Please Check your Heidelberg email for notices from MBS Direct for the specific shipping promotional dates. Heidelberg Campus Store Gift Cards cannot be used at MBS Direct.