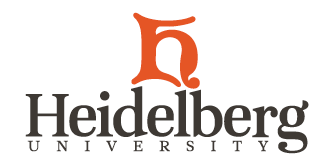 Thank you for visiting the Heidelberg online store. Our site is currently down for maintenance. We are happy to help you to shop remotely by emailing photos of merchandise that might be of interest to you and completing purchases by phone.
Please give us a call at 419-448-2012 or email bookstore@heidelberg.edu for assistance. Thank you!!
Please be aware that the Heidelberg Store will be closed for inventory June 27 - July 8. During this time, we can not process any orders.